New Generation: IP-Based Smart Aircraft Surveillance Camera System
Latest camera technology for all surveillance tasks onboard airliners & UAM air taxis
Cabin Surveillance Camera, Cargo Surveillance, Cockpit Door Camera, Exterior IFE Camera and a Smart Recorder: Kappa's brand-new Aircraft Surveillance System provides a comprehensive view of all operations and events on board. The advanced fully digital surveillance system empowers flight and cabin crews to concentrate on their crucial tasks while proactively identifying and addressing potential threats, to ensure safe operations. Stay in command and ensure a secure and controlled environment throughout!

Intelligent Aircraft Surveillance
The cameras: state-of-the-art technology & smart functions
Our cameras are equipped with state-of-the-art technology (e.g., newest CMOS sensors) and a range of advanced smart functions. The system is running smoothly and reliably at all flight altitudes, demonstrating resilience to aircraft-specific vibration. With high VIS sensitivity sensors and automatic IR illumination the cameras adapt perfectly to the ever-changing lighting conditions within the cabin and deliver crisp images up to Full-HD @ 30 fps. Integrated video motion detection / threat detection.
Intelligent recording: focus on the crucial moments
Let's face it: in an ideal scenario, countless hours of streaming are completely uneventful. Our smart video recorder combines loop recording with video detection motion. With motion detection capabilities, the system intelligently identifies the critical moments and automatically removes eventless times from the recording. The focus on significant events (and the pre-event period) saves valuable storage space, while maximizing the potential of the recording system. That's our formula for efficiency.
Subtle elegance: harmonizing cabin designs with unobtrusive cameras
Aesthetics matter! We understand that our customers want to preserve the design integrity of their cabins. The true beauty of surveillance cameras lies in their seamless integration and unobtrusive presence., our cameras are designed for perfect blending into aircrafts interiors. To minimize space requirements, a strong emphasis was on low weight and a compact form factor.
Unlocking the Potential: Versatile Applications of Aircraft Surveillance Cameras
Aircraft surveillance cameras for commercial airliners
Kappa's Aircraft Surveillance line covers all surveillance tasks in airliners from reliable surveillance of the cockpit door area to cabin surveillance, cargo surveillance and Inflight Entertainment. Threats are identified before they become an issue. Multiple counting functions can be implemented. The camera series is perfectly suited for retrofit and new line equipment.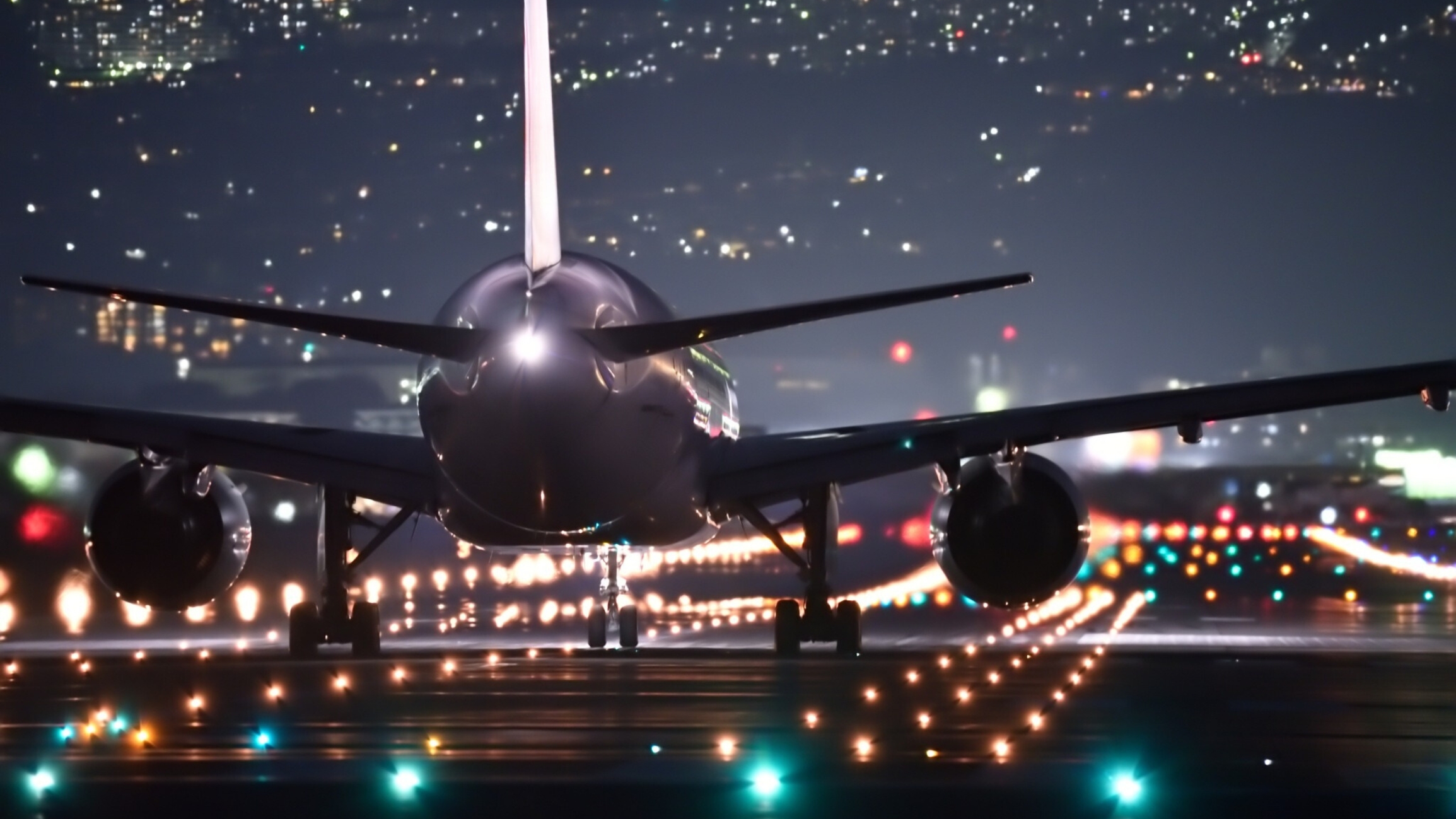 Aircraft surveillance cameras for Urban Air Mobility (UAM):
A great platform for UAM surveillance solutions: aircraft surveillance cameras from Kappa are designed to meet the specific surveillance requirements in and around UAM air taxis. We are excited to leverage our extensive expertise to contribute to the advancement of UAM operations!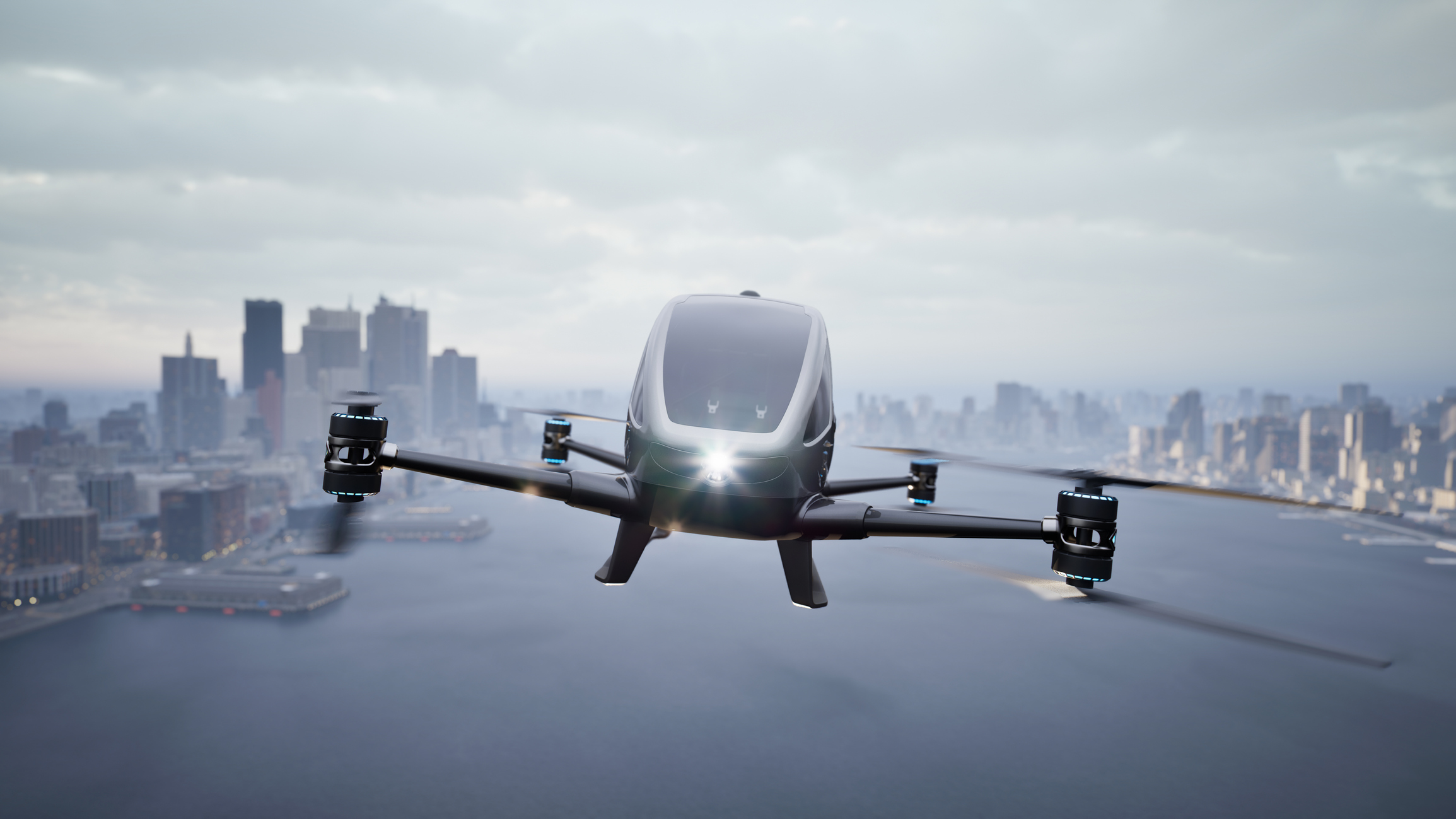 Trust and Diversification: Embracing our Role in a New World.
Our customers increasingly prioritize geopolitically diversified supply chains. We look forward to collaborating with you and providing great reliable solutions that outperform industry standards. Place your trust in engineering excellence from a specialist with more than 40 years of experience in cameras and vision systems and a strong focus on aerospace applications. Our cameras are proudly made in Germany.
Smart system: Specialized Aircraft Surveillance Cameras with Smart Video Recorder
Cover a wide range of surveillance tasks on board with one system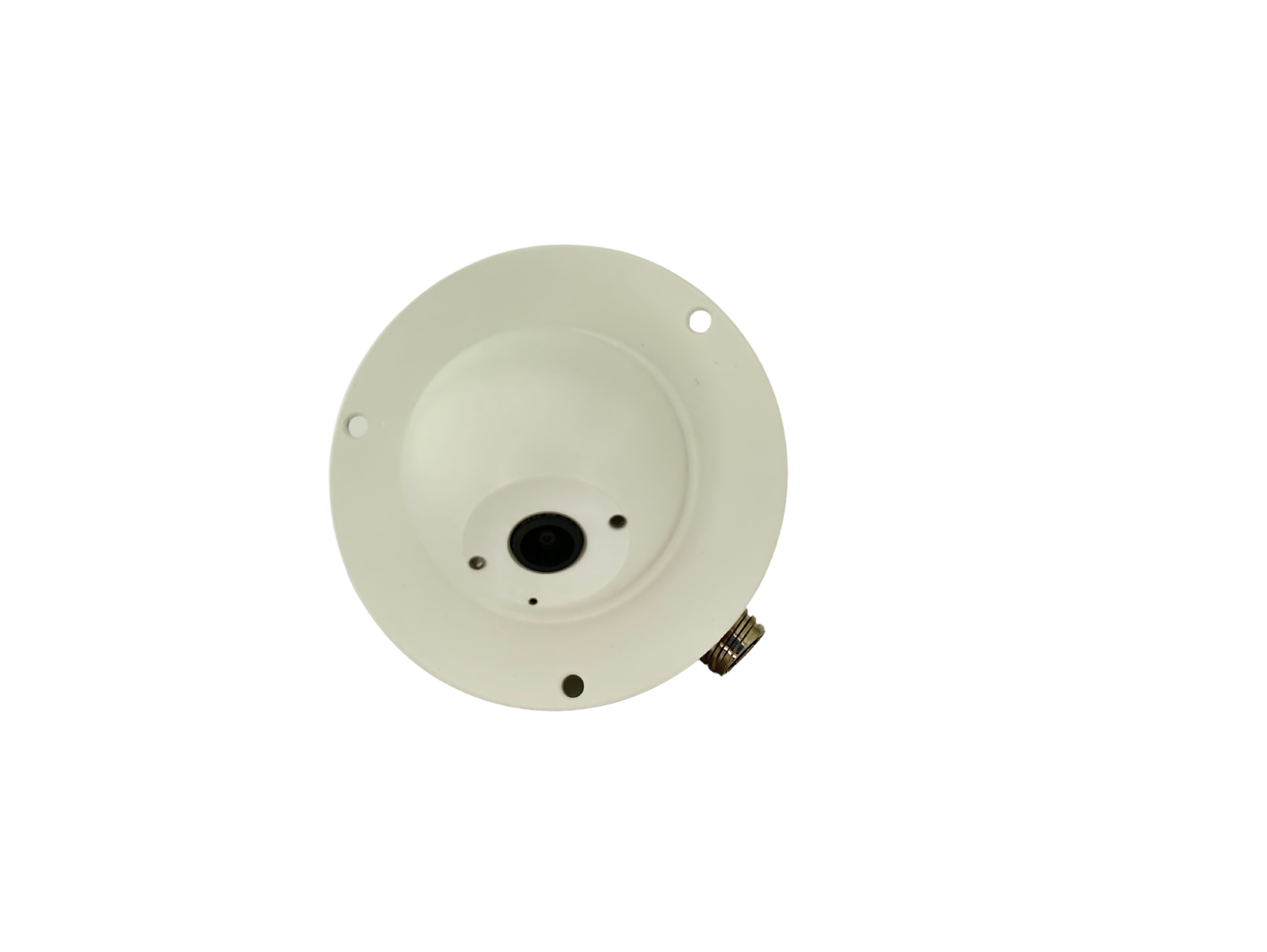 Cabin Eye
IP Camera | internal | FE 410
Domed shape for perfect integration into cabin skins, also for a/c door (onboarding/offboarding surveillance)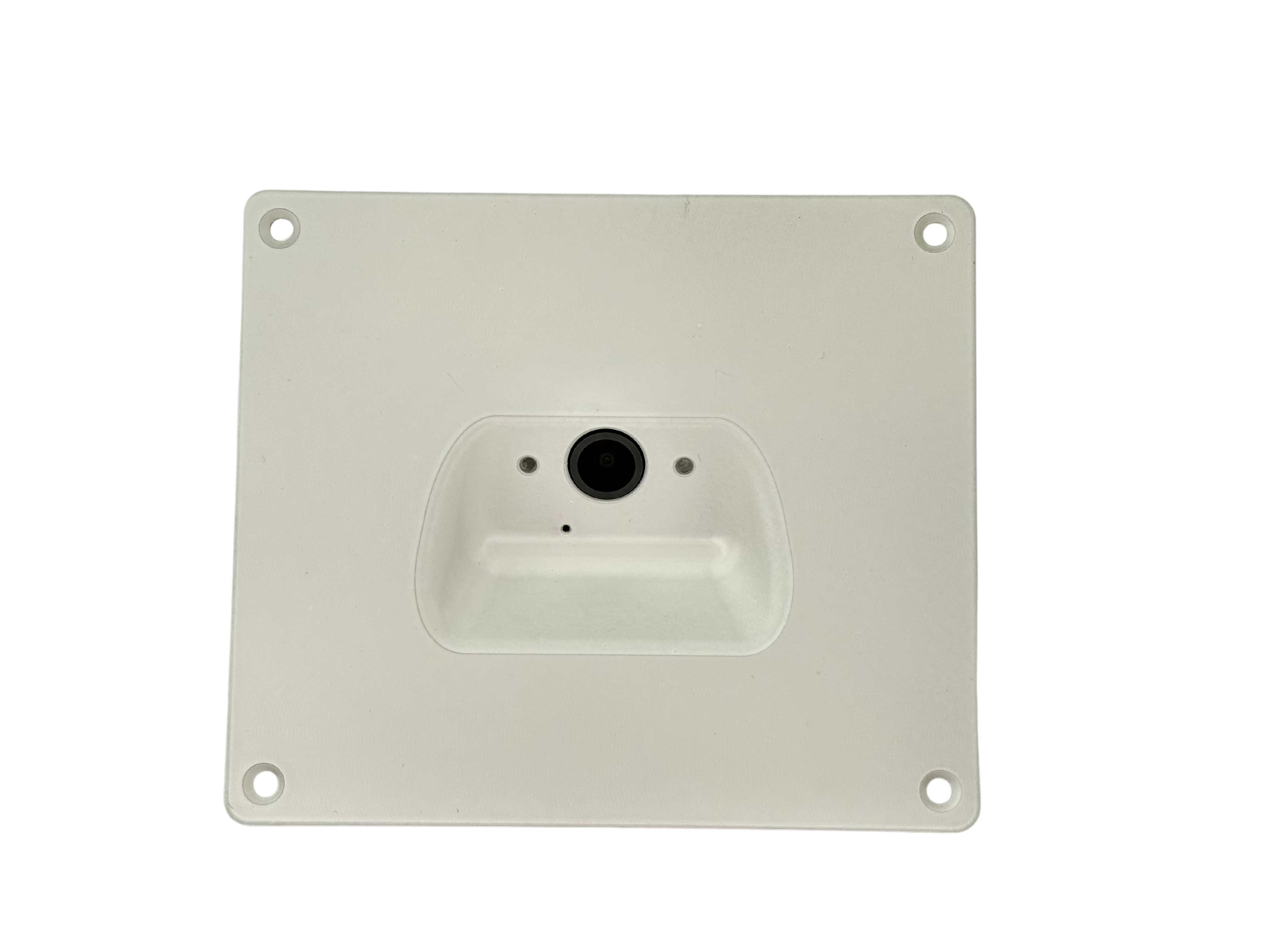 Cargo Eye | Cockpit Door
IP Camera | internal | FE 412
Rectangular, extra-flat shape design with ultra-wide FoV for cargo bays and cockpit door area without loss of image quality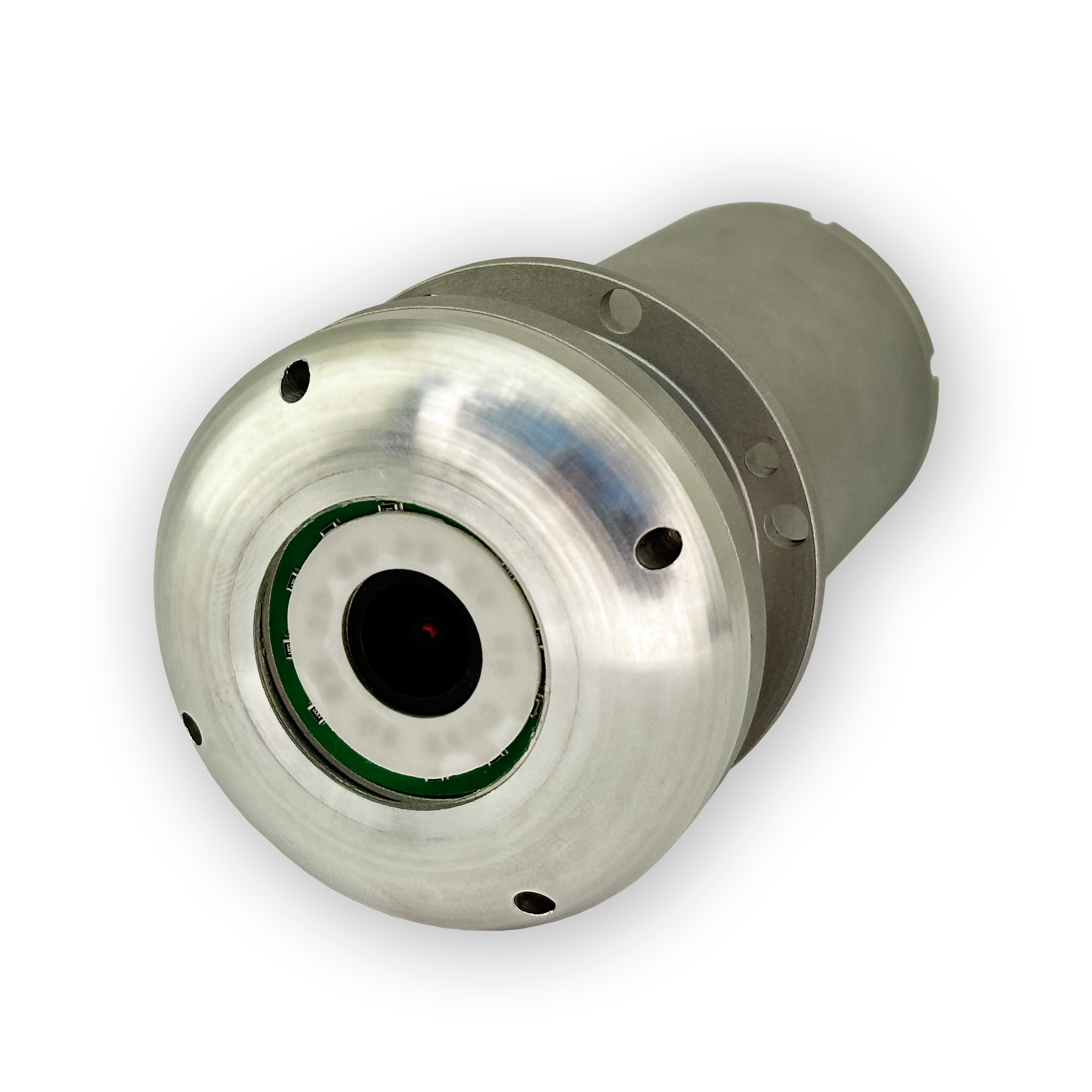 Bird Eye
IP Camera | exterior | FE 450
Perfect as tail camera for inflight entertainment (IFE), taxiing, and outdoor surveillance tasks
Smart Video Recorder (SVR)
The advanced smart video recorder (SVR) features up to 12 cameras per unit, capturing footage in Full HD at 30 fps. Benefit from the protection under power gap interruption and employ intelligent loop recording combined with video motion detection, and audio recording on request.
Dual-server back-up configurations help you avoid potential issues with mandatory cameras. With two servers and, eg., 24 cameras all possible issues should be fixed ASAP.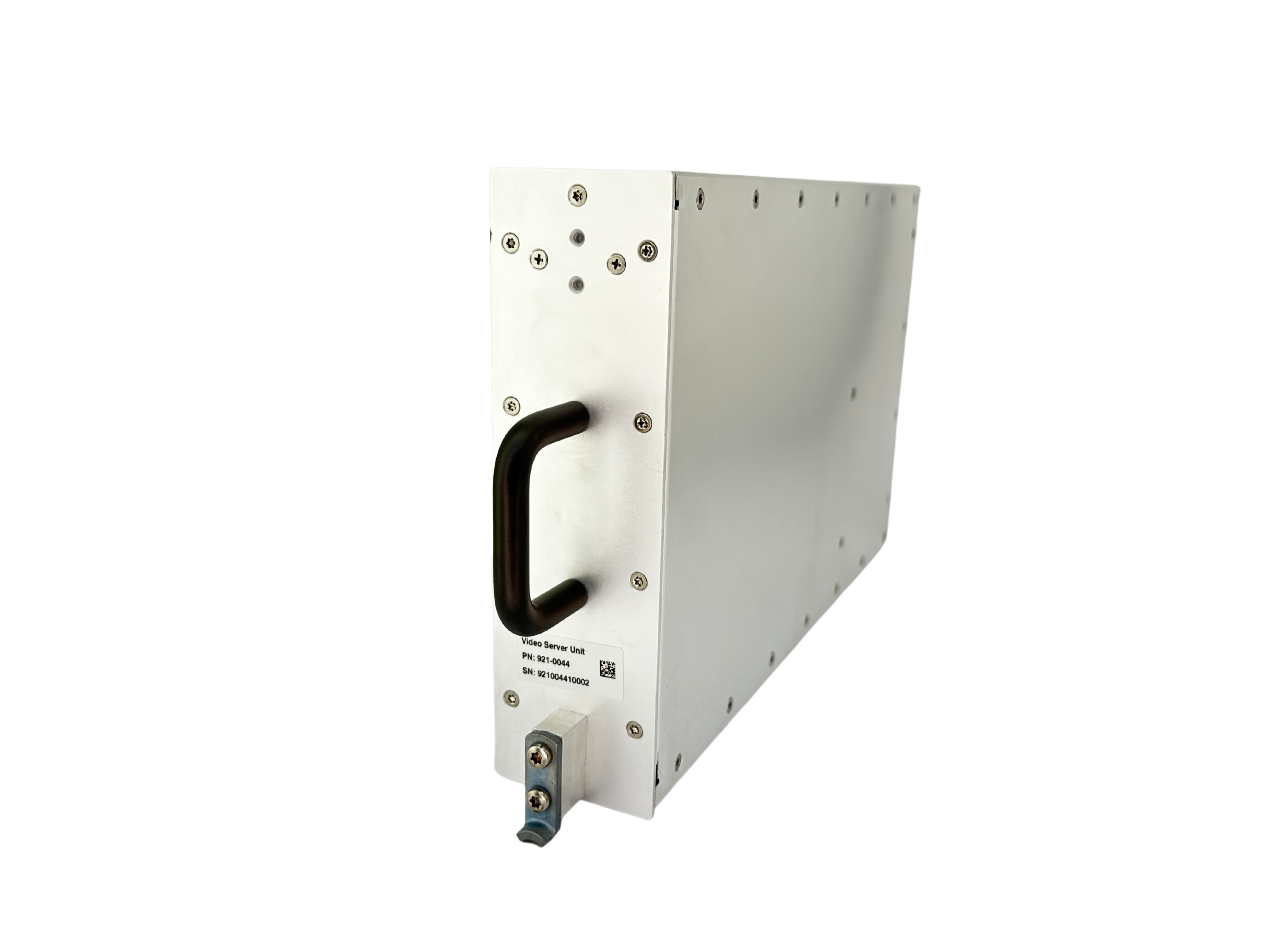 Technical Data
| | Cabin Eye FE 410 | Cargo Eye | Cockpit Door FE 412 | Bird Eye FE 450 (IFE) | Smart Video Recorder |
| --- | --- | --- | --- | --- |
| Power Supply | Power over Ethernet 802.3af/at, Standard A and Standard B | Power over Ethernet 802.3af/at, Standard A and Standard B | Power over Ethernet 802.3af/at, Standard A and Standard B | 28 V a/c power supply Voltage interval 19-33V Power Gap interruption 300ms. |
| Logical Interface | 10Mbs/100Mbs | 10Mbs/100Mbs | 10Mbs/100Mbs | Ethernet 100Mbs/1000Mbs |
| Resolution available | 1080p/720p/480p | 1080p/720p/480p | 1080p/720p/480p | N/A |
| FoV | >120º Diagonal | >120º Diagonal | >120º Diagonal | N/A |
| Weight | ˂0.35kg | ˂0.4kg | ˂0.4kg | ˂1.6kg |
| Automatic IR illumination | Available | Available | Not Available | N/A |
| Heater | | | Integrated de-ice and de-mist | |
| Audio recording | Available | Available | Not Available | N/A |
| Temperature range | -15° up to + 70°C | -15° up to + 70°C | -55° up to + 70°C | -15° up to + 70°C |
| Dimension (mm) | 102 Ø x 70 mm | 140 x 120 x 40 mm | 60 Ø x 47 Ø x 122 mm | ARINC 600 Shell size 2: 305 x 193.5 x 58 mm (without handles) |
| Connector Type | D38999 | D38999 | D38999 | ARINC 2 MCU |
| Qualification | DO-160G | DO-160G | DO-160G | DO-160G |
| Additional information | Video Motion Detection | Video Motion Detection | | Up to 12 cameras | Loop recording | Configurable switch | NTP time synchronization or through ARINC 654 from a/c |
The complete system at a glance: Aircraft Surveillance Cameras with smart recorder for safe aircraft operations
Internal Surveillance Cameras
State-of-the-art CMOS technology
Up to Full HD @ 30 fps
High VIS sensitivity & automatic IR illumination for dark cabin conditions
Great flexibility for various use cases due to H.264 dual streaming, e.g., multi-monitoring, use of the same videos on different platforms
Extra-wide FoV of 120 ° covers virtually all activities at high image quality, e.g., in the cockpit door area
NTP time stamp
RTSP
PoE Standard A and B for sleek & light integration with only one connection line
Easy integration
Available in white or aluminum, other colors on request
COTS product line
ITAR-free
Exterior Surveillance Camera
Full HD
Great flexibility due to H.264 dual streaming, e.g., feeding multiple IFE channels
Heating / De-icing
NTP time stamp
RTSP
PoE Standard A and B for sleek & light integration with only one connection line
Easy integration
Available in aluminum
COTS product line
ITAR-free
Smart Video Recorder (SVR)
12 cameras per recorder
Recording up to Full HD @ 30 fps (GigE)
Power gap interuption for the complete system
Intelligent recording based on loop recording combined with video motion detection
Spacious 1 TB memory capacity
Audio recording on request
Dual server back-up configurations with up to 24 cameras