Cameras for UAV & VTOL
Piloting cameras for UAV/UAS (Tactical, MALE, HALE)
High performance solutions for all platforms
Kappa offers you DO-160/MIL-STD 704-qualified camera solutions for every UAV and UAS use requirement and range (Tactical, MALE, HALE). High resolution imaging is a key factor in UAV missions such as piloting, targeting, surveillance and search & rescue. Our high performance cameras provide you with precise information for topography, location and movement of assets, even under extreme low light conditions. The day & night visions are perfectly suited for long-range applications from VIS up to extended vision with SWIR and LWIR.
FFF camera design für UAV & UAS
Our Retrofit Design cameras for swapping out existing older camera technology fitd seamlessly into the elaborate systems of our military customers with complete investment security for the obsolescence management. These SWaP-C-optimized, highly robust cameras are integrated into gimbals/payloads or mounted externally onto the aircraft. Various small and lightweight versions, such as miniaturized cameras or remote head cameras, are available.
Kappa UAV camera highlights
Crisp clear videos
H.264 - Dual Streaming
Power failure survival (250 ms)
Visibility under low light conditions
UAV cameras for piloting, surveillance and search & rescue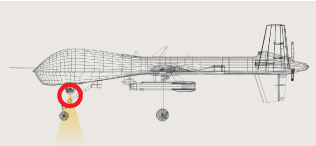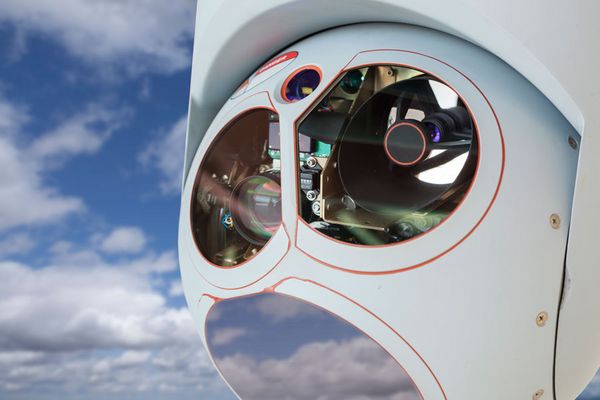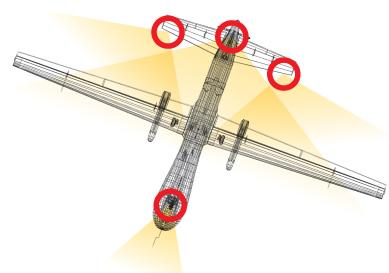 Full-HD cameras for safe UAV flight control
For piloting UAVs (HALE/MALE), two highly robust Full-HD cameras mounted on the outside of the aircraft are used: one tail fin camera for flight control and one nose wheel camera for safely controlled landing. H.264-compressed video data are transmitted to the ground station. Data compression takes place in the camera itself, requiring very little transmission bandwidth. Moreover, since it requires no further electronics, this procedure saves both space and cost.
Kappa UAV control cameras are designed for integration into collision avoidance systems.
Cameras for long distance observation
Kappa offers special Full-HD camera modules with high-resolution optics for payload integration (gimbal). These cameras, with various FoVs, deliver razor-sharp images even at distances of km for HALE/MALE.
With our many years of experience developing and manufacturing cameras for aviation requirements, we offer you the highest level of safety for your application. Kappa is your expert for UAV / UAS cameras.
Rugged Design cameras for extreme environments
Long Range Camera Systems with Global Shutter
Long range camera systems for Tactical surveillance, reconnaissance and monitoring. Situational awareness for quick and informed decision in tactical situations.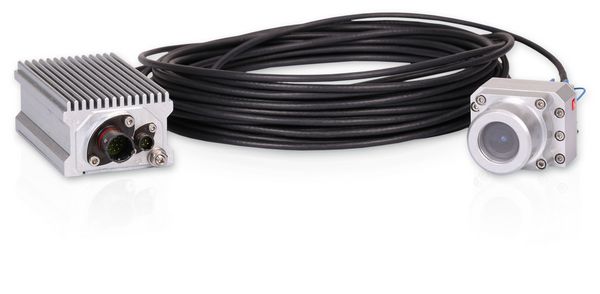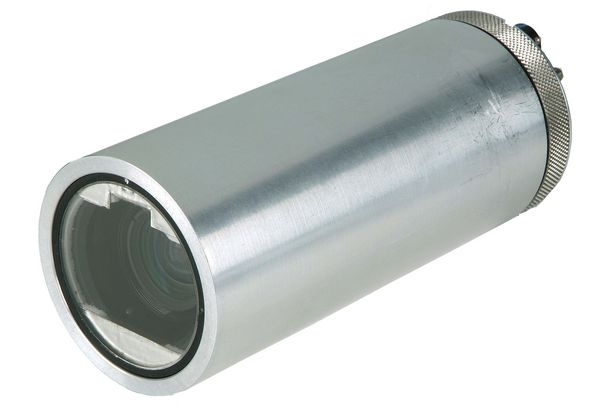 Application advantages for UAV piloting cameras
Not only with Kappa UAV cameras - your benefit at a glance
Latest sensor technology | Extreme durability | Application in the most demanding day and night lighting conditions | Latency-free images | Distortion-free display of moving scenes | Maximum security | High integration capability into higher level systems | Complete systems for your requirements | Long-term availability & functional guarantee over the life cycle