Full HD Cameras with 3G-SDI and HD-SDI
High Definition Cameras Tauri3.1 - Versatile camera series for high-resolution realtime applications, standard video formats up to 1080p60, 3G-SDI, HD-SDI, lowest latency, 24/7 adaptive control algorithm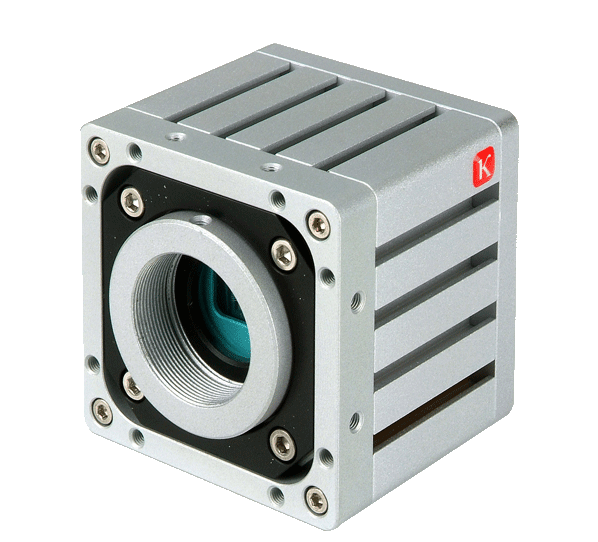 Technical portfolio
Kappa Full HD cameras are available as HD-SDI and as 3G-SDI versions. The HD-SDI version can be switched between 25 and 30 fps, the 3G-SDI version between 50 and 60 fps. With 60, 50, 30, or 25 images per second nothing is lost, without compression or image lag! The 16:9 format enables maximum presence on all monitors. Equipped with 1/2" CMOS sensors with high light sensitivity and Global Shutter, it's particularly interesting for dynamic scenes and critical lighting situations.
Compact easy-to-use stand-alone system
The single-cable monitor connection, in drag chain compatible quality, is designed for distances of up to 100 meters. Furthermore, HD-SDI (3G SDI) enables the use of existing coaxial cables. Putting the HDC cameras into use is very simple; as with a video system, neither IP addresses nor network structures are necessary. The HD video signal, meeting standard 3G-SDI (SMPTE424M) and HD-SDI (SMPTE292M) guarantees compatibility with all peripherals. International standards are met internally as well. The small, compact design enables form adaptations for different OEM demands.
The robust full HD cameras for rough outdoor environments come with protection class IP 67 with high-level protection against frost, saline environments, and other environmental effects. The rugged design, with additional qualifications and screw-in C mount, expands the possibilities for use in the most extreme environments, even with high temperature fluctuations as well as vibration and shock.
Fields of application: from driver vision systems to industrial monitoring
Important fields of application for HDC-based full HD cameras: driver vision systems for vehicles, various aviation applications, and monitoring, e.g. industrial monitoring.
Additional scope for customer-specific solutions with HDC3 platform
The underlying HDC3 development platform offers maximum flexibility for further application-specific optimizations, e.g. additional sensors, global shutter options, format switching function, various settings and controls, SD-SDI, additional analog/NTSC output.
Kappa G2G (glass-to-glass) with ultra-low latency in 30.7 ms (Tauri3.1)
| | | |
| --- | --- | --- |
| | Delta [ms] | Sum [ms] |
| Integration time | 16.7 | 16.7 |
| Processing | 2.0 | 18.7 |
| Display | 12.0 | 30.7 |
Technical data and highlights
Full HD
Standard video formats 1080p, bandwidth up to 1080p/60 (e.g., 3 Gbit)
Transmission via 3G SDI (SMPTE424M), HD-SDI (SMPTE292M)
Lowest latency, synchronization
24/7 adaptive control algorithm
Metadata
Configurable framerate
GenICam control with XML files
Design can be certified according to DO-254 / DO-178
Qualified according to DO-160
71 dB Dynamik
Lenses with different focal lengths
Iris control for 24/7 applications (customized)
C-mount
System integration (lens, housing, adaptions)